Who We Are(The Essence Story)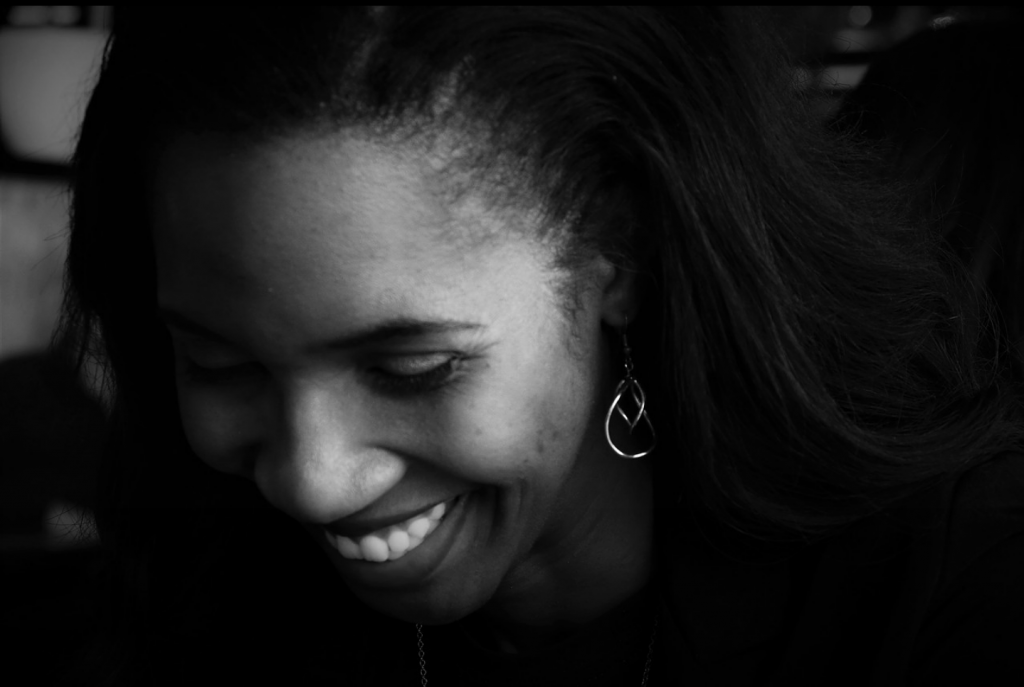 In 2009 Simone experienced a setback.After being a victim of systematic harassment and bullying that ultimately led her to being clinically diagnosed with depression and anxiety,Simone became withdrawn from family and friends. At the time Simone did not understand her diagnosis until she felt and underwent the wrath of what depression and anxiety can do to one's life. The experience led her to 3 years of battling, but through treatment and the will of God, Simone was able to recognize that she was meant for more and God's plan for her is to share her story.
Her setback ultimately gave her her comeback. After completing treatment, Simone wanted to help others who may also experience a mental illness. She noticed the gap in the health system with long waiting lists, lack of services as well expensive fees to see treating physicians. At first Simone mainly partnered with restaurants to help collaborate on a fundraising fashion show showcasing local artists in support of mental health but it was not obtaining the results she had hoped for. Brainstorming her ideas further, Simone was encouraged by one of her mentors to consider registering a charity to better help to enhance her vision. Experiencing such a setback that took a toll on her health allowed Simone to birth forth the charity Essence of Mind Outreach Program. The program's goal is to be at the frontier in helping to end the stigma of mental illness in our communities and beyond. The venture targets individuals and families who are suffering from a mental illness and utilizes multiple platforms to reach these individuals by providing wellness activities, seminars, events, etc. Today the charity helps to connect individuals just like Simone get the essential help and support they so desperately need.
WHO WE ARE:
Essence of MIND Outreach Program is multi-facetted in its meaning. Along this path there will be multiple stops and avenues for many to get help in regards to mental illness.
Essence of MIND Outreach Program is a public non-profit organization that provides families and individuals with essential support to getting treatment regarding a mental illness. The charity seeks to raise funds to link individuals and families affected by mental illness with resources that are available as well to educate those in the dark who suffer in silence with this disorder, showing them that there is hope and there is help to resurface again, to be healed and renewed while living a very well balanced life.
We meet a unique need for those who are suffering in silence with a mental illness by connecting our clients with care as well as potent information. We serve as a platform to advertise other events and become a main point of contact for families and individuals looking to get help but have no idea where to start. We seek to help take these individuals from a very dark and low place to a place where they can feel loved and disown the darkness.
VISION AND MISSION:
Our mission is to help end the stigma of mental illness and return a sense of belonging, improve confidence, self-love, happiness, peace and normalcy to individuals suffering from a mental illness by utilizing wellness activities, seminars, events while aiming to raise funds to be donated to these families and support groups to provide the highest quality of treatment to financially disadvantaged individuals and organizations lacking funds.
WHO WE SERVICE:
Our recipients are affected by a mental illness as well as issues relating to finances and housing.
We reach out to patients/clients who are suffering from a long-term medical neglect and denial because they are ashamed and have no means to access the positive resources for their challenges. Most of our clients suffer from:
Depression, Panic Disorder, Social anxiety disorder Generalized anxiety disorder, Bipolar disorder, Obsessive Compulsive Disorder, Post-traumatic stress disorder, eating disorders and Schizophrenia. We cannot let it get the best of us. These illnesses storms in one's life and tries to destroy it. We serve as the guidance, the caring voice and hand to guide our recipients to the path of recovery.
BENEFITS TO OUR CLIENT
People are connected to various support systems. It is known that early access to treatment and support creates successful outcomes. People with a mental illness have been teased and became reserved by the stigma associated with their challenges.
Essence of MIND goal is to help restore some of the qualities of life for individuals with a mental health road block. It is our goal to help provide a foundation that leads to a clear path on which they can begin to rebuild their self-esteem and establish a life of positive outcomes.
OUR TEAM
"Essence of Mind is led by a group of volunteers who are passionate individuals dedicated to the support, education and treatment of mental health"
THE BOARD
Simone Walsh Executive Director, Founder/Creative Director

Multi-passionate Entrepreneur, Fashion Designer, Author and Community Activist, Simone Walsh is driven by a deep desire to transform the lives of individuals and provide the tools for them to uproot the blocks that are keeping them from living their best lives.

Creation is at the core of Simone's transformative mission, as she believes in affecting other's lives through multiple touch points. Graduating with a degree in fashion design, the talented creator launched her line Mo'knotic (meaning "having the power to attract") in 2002 to help women reinvent themselves from the outside in. While helping to make women over on the surface, her mission is also to inspire others to make it through tough times that may make them feel like giving up. At a point in her life, Simone too wanted to give up after suffering through harassment and bullying. Drawing from her experiences, she turned to her pen to create a memoir of the trials & tribulations of her life. Publishing her first self-help book in 2016 entitled "Poetic Diary of a Bleeding Heart" Simone hopes this book will inspire others to never give up on themselves.

Certified in Mental Health First Aid (MHFA), Applied Suicide Intervention Skills (ASIST) and Leveraging her diploma in Medical Administration, Simone strategically built Essence of Mind Outreach Program to focus on providing the tools and resources to individuals and families suffering from a mental illness.

Recognized for her strength to share her story on recovery, Simone was nominated as a finalist along with 25 other young woman on 29daysofhope.com. The post featured 25 women who are helping to give hope. The work of Essence of Mind outreach Program has been recognized by the House of Commons and a plaque was received from the MP of Brampton for the outstandingly good work the organization is doing. Simone also was recently notified as being the recipient of the "Woman of Courage" award from the IWAA. Her inspirational message and fashion designs have been featured in such outlets as Rogers Television, SNAP magazine and the Brampton Guardian newspaper.

Personal Link ×

Simone WalshExecutive Director, Founder/Creative Director

Sylvia Walsh Executive Vice President

As the other half of Essence of Mind Outreach Program, Sylvia works hard to fight against the stigma of mental illness and raise awareness for the mental health community through her tireless efforts to ensure that individuals and families are given the support they need. Sylvia graduated with a Diploma in the Registered Practical Nursing program. She thrives on helping and assisting others reach their goals. She collaborated with Simone in bringing this organization to fulfillment because it is her desire to see help and attention be given towards such a delicate issue.

As the Vice President of this organization, Sylvia oversees plans and missions and represents the President in her absences. Besides this project, Sylvia is a volunteer with the Canadian Diabetes Association. She helps to educate others in many ways to monitor their health.

×

Sylvia WalshExecutive Vice President

Selvin Williams Chair of Board Of Directors, Sponsorship Director

Selvin is the Regional Facilities Manager within the Public Sector. His responsibilities include the management of people and resources to achieve his programs priorities. He also sits on the Board of Directors for an organization providing housing and support to those affected by addiction and mental illness. He brings excellent mentoring, business and project management skills to his role within Essence of mind Outreach Program. He is a strong believer in facilitating the human potential.

×

Selvin WilliamsChair of Board Of Directors, Sponsorship Director

Wayne McDonald Planning/Events Committee

Wayne McDonald is an entrepreneur with more than 20 years experience in the automotive industry working in various capacities; Service Advisor, Customer Service Manager and Service Manager.

After leaving the automotive industry Wayne transitioned into his own business co-founding a consulting firm that developed various projects with a focus on new business development.

The importance of family and friends are not lost on Wayne as he knows the value of having a good support system to sustain you. He is an avid sports lover with a passion for playing golf.

Wayne achieves balance in his life by spending time giving back to his community. With a passion for helping others, he has taken his own personal experience to help bring about awareness to the area of Mental Health in hopes of helping to end the stigma.

×

Wayne McDonaldPlanning/Events Committee

Sonya Samuel Planning/Events Committee

After 3 years of volunteering as a model with Essence of mind annual gala fashion show segment, Sonya was thoroughly impressed by what the organization stood for and wanted to be more involved on a larger scale. Graduating with a Diploma in Community Justice Services and also obtaining a Bachelors degree in sociology, her passion for mental health awareness and outreach stems from the relationship that is prevalent within the justice field. This understanding has inspired her to obtain her ASIST certification and constantly keep herself educated on mental health topics within the community.

×

Sonya SamuelPlanning/Events Committee

Partners

        

Sponsors

  

SHARKEY HEATING AND AIR CONDITIONING, JAMAICA HOUSE OF JERK, DAVIDs TEA,SUGARING MASSAGE AND SPA, SWEET FIX BAKERY, MAPLE LODGE FARMS, PURE MOTIVATION, EVER-READY HEATING AND A/C, MANDARIN, B&D AUTO REPAIR INC., REEVES AUTO.