Take Part In Workshops

Become a Leader in the Mental Health Movement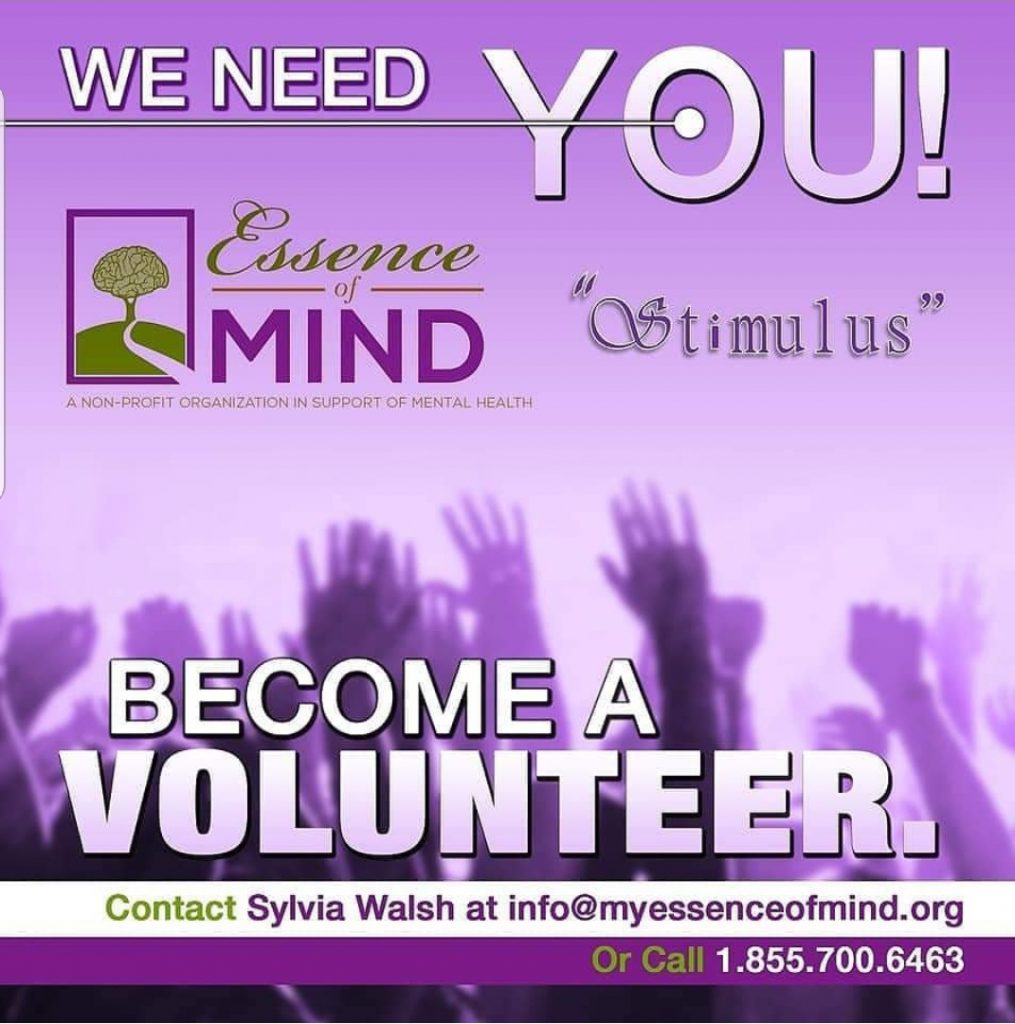 We rely on the financial support of corporations, foundations, individuals and other groups who believe in our work. EOM would like to recieve support for specific programs and services that we offer.
Make a change in your local community by being an advocate for mental health awareness.
Here are a few suggestions for how you can work with your community:



Ask your Governor or Mayor to make a proclamation. …
Take action on advocacy issues. …
Ask them to "Go Green. …
Address cultural barriers. …
Speak with teens. …
Involve Your Faith Community. …
Hand out green ribbons. …
Create a table display. …
Interested in being a part of Essence of Mind Outreach program Team?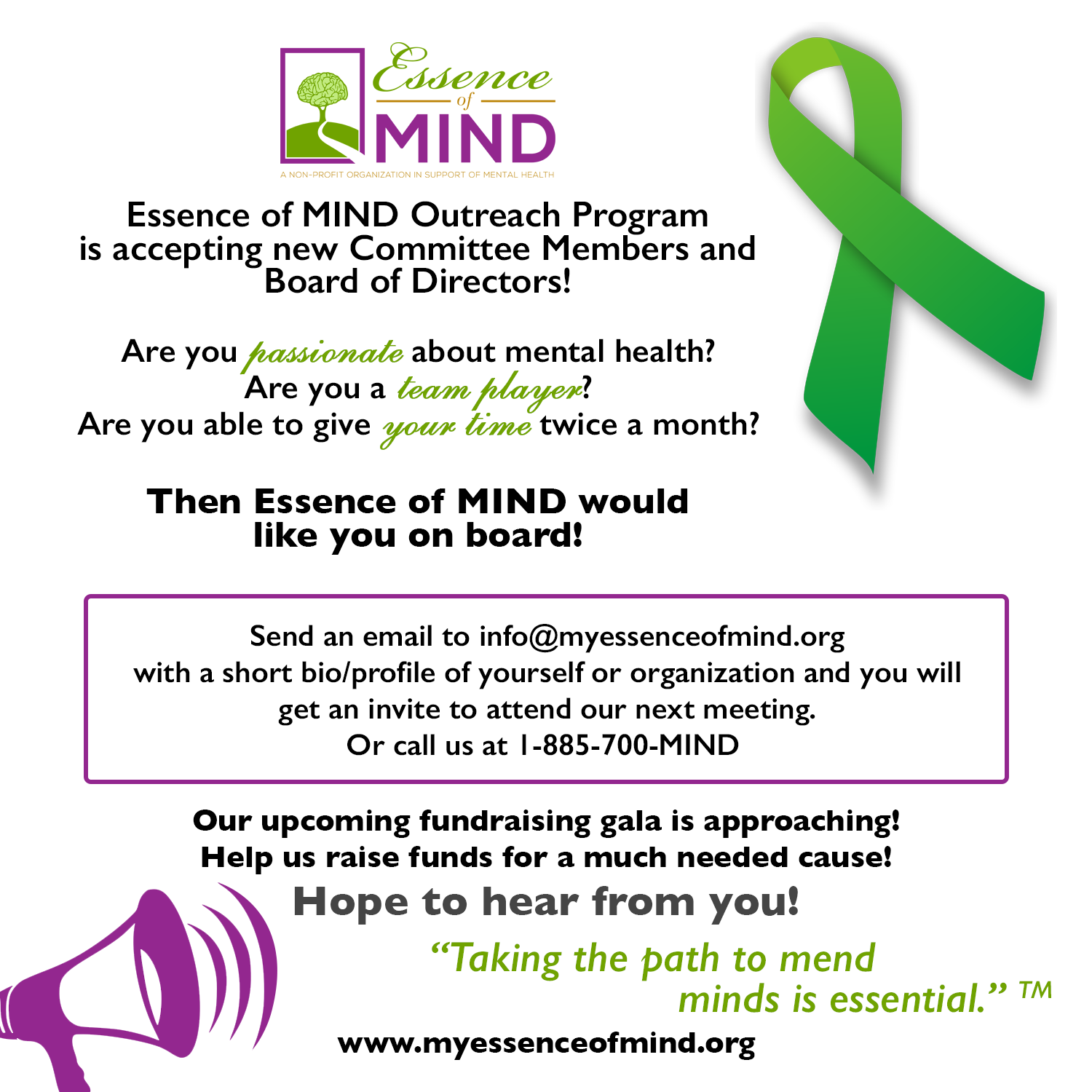 SPONSORSHIPS
One in five Canadians live with a mental illness or disorder. Your sponsorship will help bridge the gap in the mental health community by bringing essential programs to help communities across Ontario. Our goal is to provide resources and education to those who need it most.