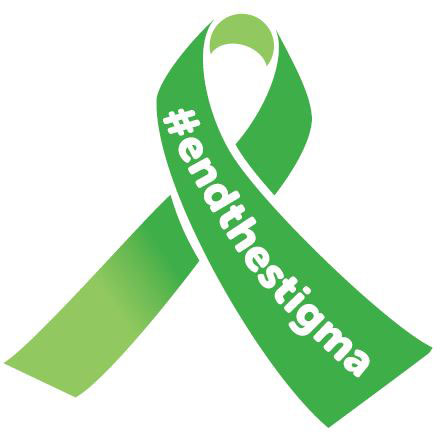 "Mental illness does not discriminate. It affects the young to the old. 1 in 5 Canadians will be affected by a mental illness in their lifetime. What can be done about this ? We need to have daily conversations. Talking helps to eliminate the shame and remove the stigma. Let's help to end the stigma of mental illness."
Core Programs/Services (Coming soon)
1. Free 2 Talk-Hotline
2. Healing through Movements
Dance Segment
Correlations Segment
3.R.I.S.E – Regain Inner Strength and Excel
A support group for men and women
Hi Everyone,

We are happy to present our first program – R. I. S. E Support Group (for men and women)

Feeling down, worried? stressed? Unable to cope? Ready to make a positive change?

Help is here!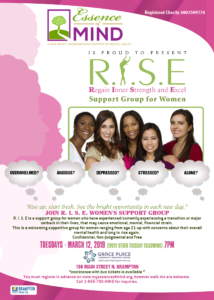 Register now for our Women's Support Group starting March 12th at 7pm by clicking this link

https://docs.google.com/forms/d/e/1FAIpQLSfPwdwqY4ZsHrOFZxc78UGmZ-5sswP-zRnpmqXv8-J_2599pQ/viewform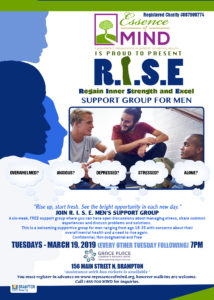 Call 18557006463 for information. 
4.I.C.E.F – Inhale Change, Exhale Failure
A transitional program
5.You, Me, We-Mothers of youth offenders assistants program
Annual Seminars/Events
Black Trauma- Black History Month Series
During the month of February Essence of Mind outreach program hosts an event with a different theme in support of Black History Month. These events are free and open to anyone who is interested in attending.
Escape the darkness and into the light – A mental health seminar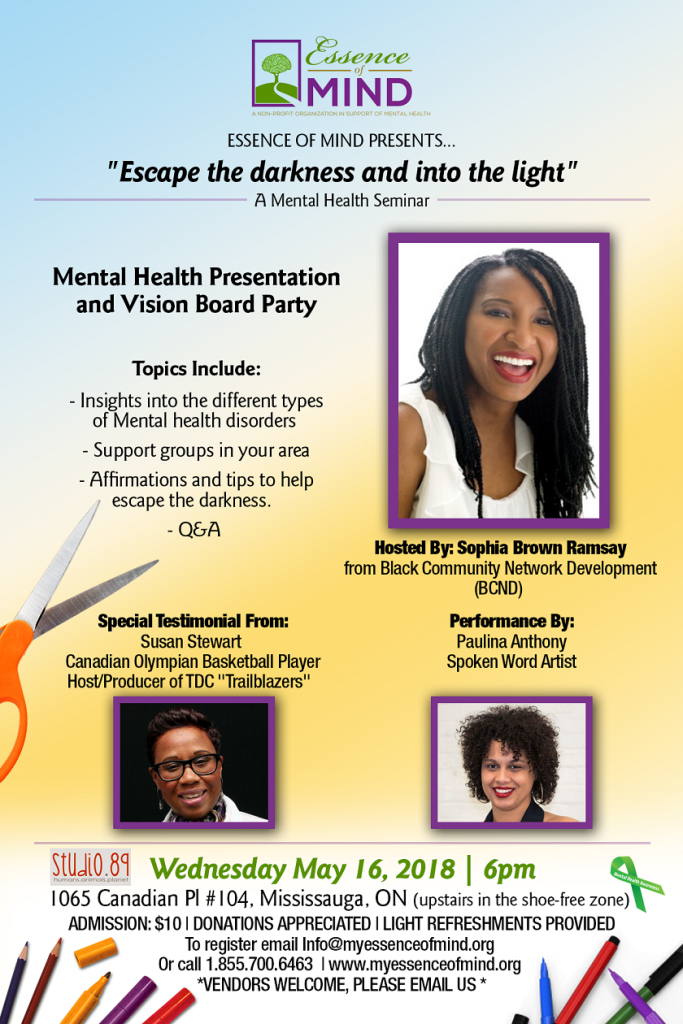 This event is in celebration of mental health awareness month-May. The event focuses on inspiring those affected by a mental illness, living with it by sharing tools that ultimately can help them to escape the darkness of their current situations. The event features a lived experience speaker, a poet as well a life-coach/mental health educator.
Stimulus – A fundraising gala in support of mental health
Stimulus is Essence of Mind Signature event. The Gala takes place every October to wrap up Mental health awareness week. The evening features a buffet style dinner, performances, raffle as well keynote speaker. Guests who have attended the gala expressed the comfortable atmosphere and leaving educated and confident enough to be able to better support their loved ones.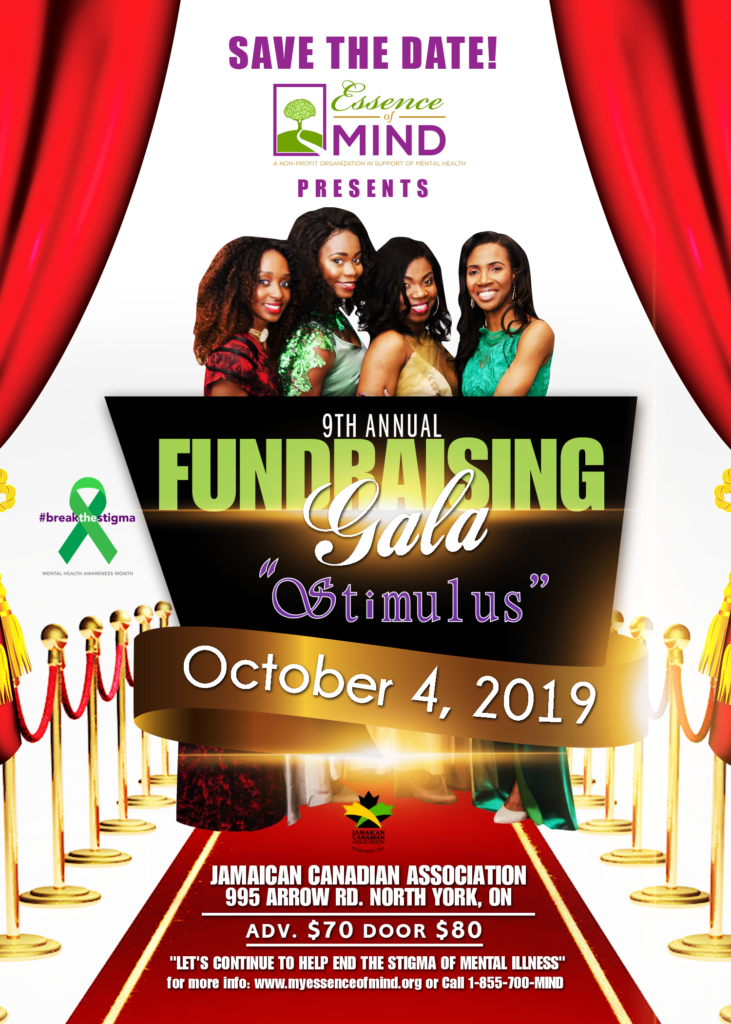 Our 9TH Annual fundraising gala "Stimulus" goes down October 4th 2019 Tickets go on sale June 2019! Stay tune for more details.